Dental Implants Offer Unrivaled Benefits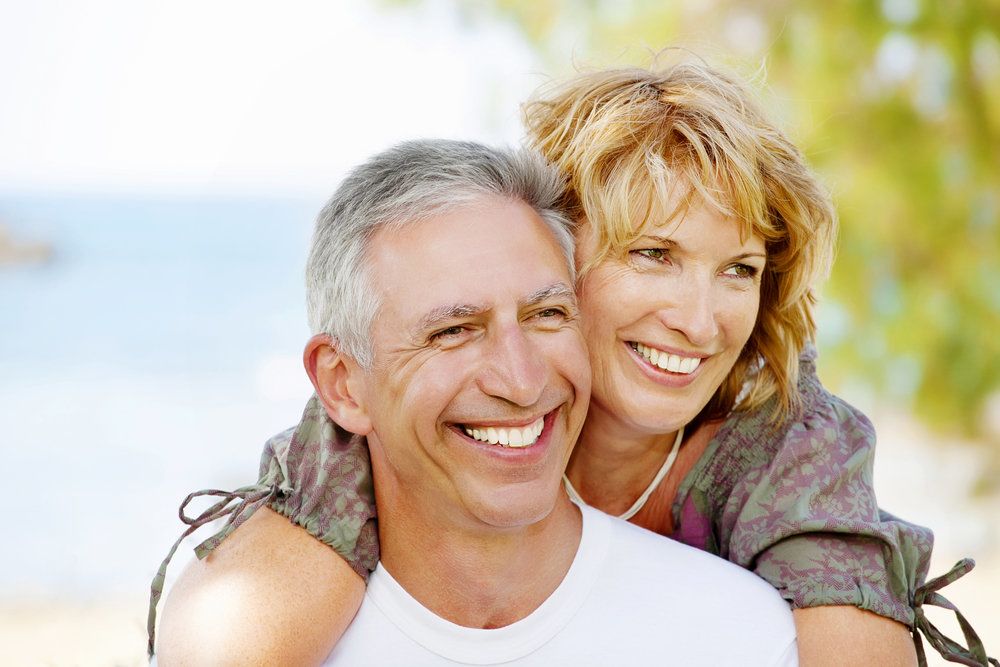 Dr. Hellwig offers a wide range of advanced, personalized procedures. Implants are one of the most important and beneficial treatments that he provides. Although there are several ways to replace missing teeth, dental implants offer a number of unique benefits. These titanium posts will uphold a permanent restoration, giving your new teeth more strength and stability than you may ever have thought possible. In many cases, they can restore complete dental function and protect your overall oral health for decades. At your first consultation, Dr. Hellwig will determine if implants are right for you, and he will explain more about the benefits of this treatment. To learn more about dental implant benefits, contact our San Diego practice today.
What Are Dental Implants?
Dental implants are a versatile restorative option because they can replace one tooth, several teeth, or your full dental arch. Dr. Hellwig offers several types of dental implants, and he will carefully determine the right type for your unique needs. Options include:
Endosteal implants: The most common type of implants, these small metal posts will sit inside your jawbone. Your bone and gums will then heal around them, and they will become a fixed part of your mouth.
Subperiosteal implants: Dr. Hellwig can place this metal framework under your gum tissue but above your jawbone. They can be a good option if you have lost bone volume.
Mini implants: Smaller than traditional implants, these posts will sit inside your bone. However, thanks to their smaller diameter, they can be a good choice if you have suffered bone recession.
All-on-4®: Dr. Hellwig will place these mini posts at an angle to support a full denture.
Functional Benefits of Implants
Regardless of the type of implants you receive, you will enjoy improved oral function. The implants will be firmly rooted in your mouth, and they will never slip out of place. This can improve your confidence when eating and speaking, it will also afford you complete dental function. You will even be able to eat whole apples, celery, chewy bread, and other hard-to-eat foods.
Implants Are Convenient
If you currently wear a removable restoration, you know that your synthetic teeth can be hard to care for. Special cleaning solutions and routines can be a hassle, especially when you are out and about. Because implant-supported restorations are permanently fixed in your mouth, they typically require the same care as natural teeth. Brushing, flossing, and routine dental visits should keep your restorations looking beautiful and natural.
Cosmetic Advantages of Implants
Missing teeth can dramatically impact your appearance. Therefore, any type of dental restoration will improve your smile and self-confidence. With implants, your crown, bridge, or denture will rest right along your gum line. Thus, it will be virtually identical to natural teeth. Additionally, Dr. Hellwig works with a top-notch dental lab. Your restoration will be crafted from advanced materials. It will be custom made to complement the shape of your mouth.
How Implants Can Promote Better Oral Health
In the past, a dental bridge was the most common way to replace one or more adjacent missing teeth. Although a bridge can still be a good choice, Dr. Hellwig will need to reshape your nearby teeth before placement. Implant-supported restorations do not require adjustments to your other teeth.
Endosteal implants have another important advantage. Like your natural tooth roots, these restorations will give off important regenerative signals, triggering the production of new bone cells. Thus, they are the only treatment that can counteract bone recession. Thanks to implants, you will have a lower risk for additional tooth loss and a changing jawline.
Learn More about the Advantages of Dental Implants
Contact our office today to learn more about how implants can improve your bite, smile, and self-confidence.
Related to This