How Smoking Affects Dental Implants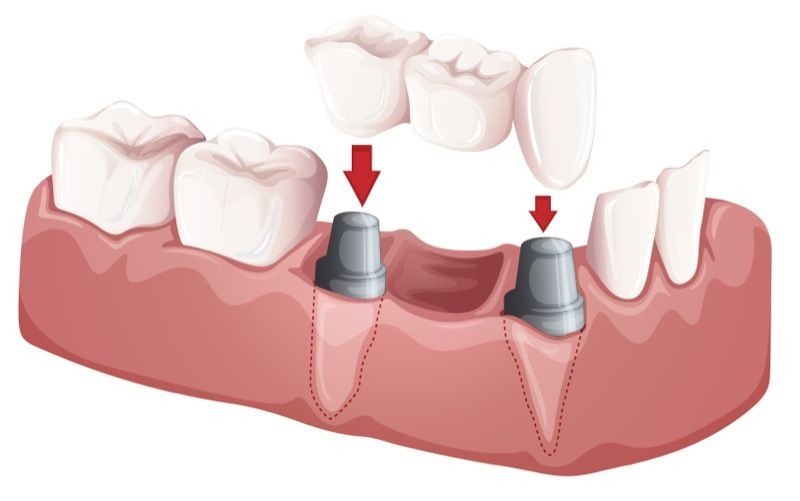 You rely on your daily cigarettes to keep you calm. But if you are missing teeth, tobacco use could also keep you from enjoying the many benefits of dental implants. Smoking impairs the natural healing process. As a result, it can increase your risk for implant failure, particularly in the weeks immediately following your surgery. Even if you do have a successful implant procedure, smoking dramatically raises your risk for periodontal disease. When this condition goes unchecked, you may suffer gum or bone recession, compromising your implants over time. If you are a smoker, this does not mean that you are automatically disqualified from receiving implants. However, Dr. Hellwig will need to take extra precautions to ensure your oral health. To learn more about dental implants and smoking, contact our San Diego practice.
What Happens When You Receive Dental Implants
A dental implant will replace your entire tooth, including both the root and the crown. When placing implants, Dr. Hellwig will perform a precise oral surgery. First, he will anesthetize your gums and jawbone, so you should experience little discomfort during the procedure. Then he will make small incisions in your gums, through which he will insert one or more implant posts in your jawbone. He will use detailed pictures and x-rays of your mouth to find the strongest areas of bone. Then he will close up the incisions, and over the next few months, the implants will integrate with the surrounding bone. When you have healed, Dr. Hellwig will attach a custom-made crown, bridge, or denture.
Smoking and the Healing Process
Smoking affects your mouth and, therefore, dental implants in several ways. First, the smoke burns your soft tissues. As a result, the top layer of skin will start to thicken. In addition, smoking restricts blood flow. This happens all over the body. However, smoking particularly affects the peripheral blood vessels in your skin and soft oral tissues. With decreased blood flow, your tissues will not receive enough oxygen, and you will face a much higher risk for implant failure. The European Journal of Oral Implantology reports that, over the five years following implant placement, smokers have a 5.5 percent chance of implant failure. In contrast, non-smokers have only a 2.9 percent risk of failure.
Smoking and Periodontal Disease
Gum disease is one of the most common risks of smoking. The Centers for Disease Control and Prevention reports that smokers are two times more likely to develop periodontitis than non-smokers. This is because smoking inhibits your ability to fight off the bacteria that cause gum disease. Tobacco use also impairs normal cell function, weakening the connective tissues between your gums and your jawbone. As gum disease worsens, pockets of bacteria in your gums will grow larger. Your gums will eventually start to pull away from your jawbone and from your implant posts. In many cases, you could also experience bone recession, making you ineligible for a second set of implants.
Can Smokers Receive Dental Implants?
Ideally, candidates for dental implants are non-smokers. Nevertheless, if you are a smoker, you may still be able to receive these restorations. If possible, you should stop using tobacco. If you are unwilling to do so permanently, it is imperative that you stop for at least a week before and two weeks after implant placement. In addition, it is especially important to maintain your preventive exams and cleanings. Dr. Hellwig and his team can remove the bacteria that cause gum disease, and they can look for the early warning signs of periodontitis.
Find Out If You Are a Candidate for Dental Implants
If you are a current or former smoker, Dr. Hellwig will conduct a complete exam to determine your candidacy for implants. Contact us today to schedule your consultation.
Related to This