Dental Implants and Teeth Grinding (Bruxism): Problems and Solutions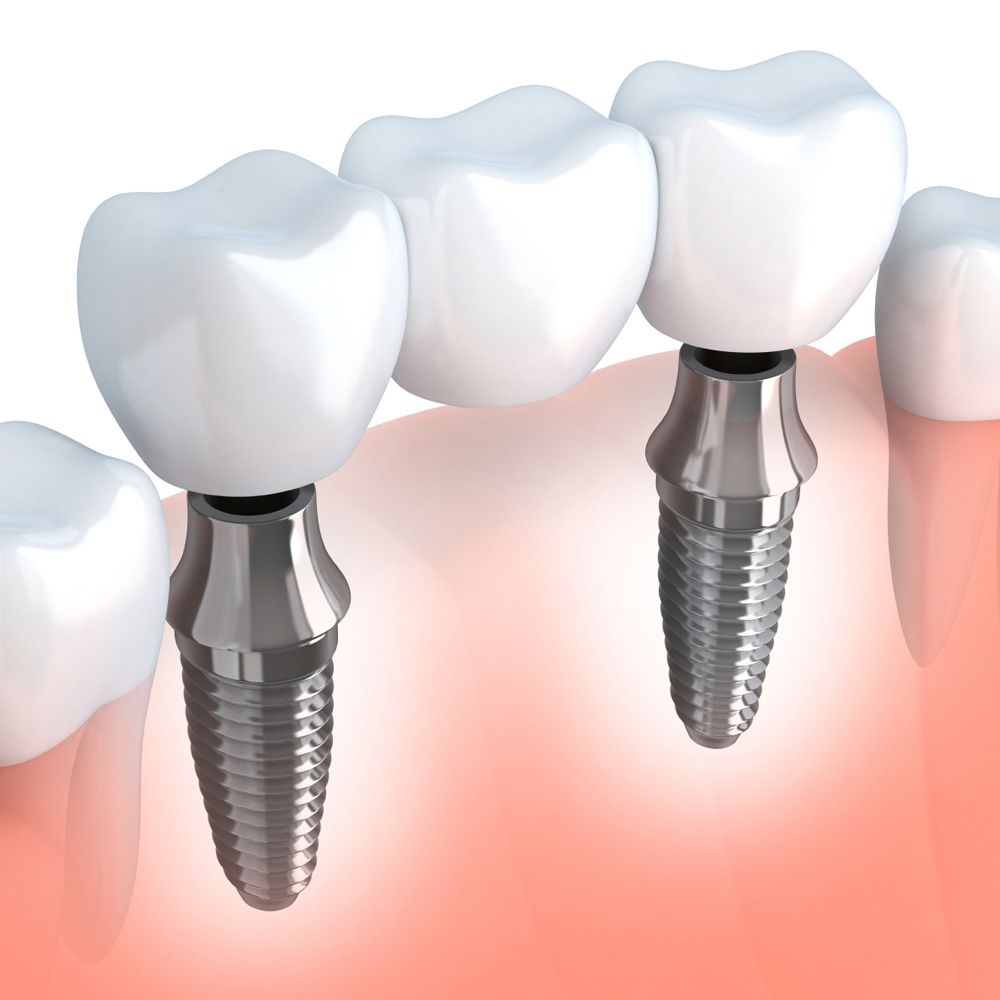 Experienced and trusted, Dr. Peter Hellwig is one of the leading dentists in the greater San Diego area, offering excellent advice on dental health and total wellness. This includes basic tips to prevent gum disease and tooth decay, as well as insight on advanced dental health matters, such as those related to dental implants for patients who are missing teeth.
An interesting topic came up recently from patients who have dental implants and also suffer from teeth grinding (bruxism). Let's go over these matters in a bit of detail right now.
Missing Teeth Can Cause Teeth Grinding (Bruxism)
When the alignment of a smile is changed, this can lead to a shift in overall balance in a person's mouth. This, in essence, is one cause of teeth grinding. When the upper teeth and lower teeth cannot find a proper rest position, they constantly shift and gnash. This can be exacerbated by major stress or anxiety.
When a patient is missing a tooth or a few teeth, this throws the balance off in the mouth, and it makes teeth grinding more likely to occur. The same issue is present when patients have crooked teeth.
The Problems Associated with Teeth Grinding (Bruxism)
Teeth grinding can cause a number of serious problems. For one, teeth grinding can cause major damage to the teeth due to the pressure and shifting. This pressure and shifting can also lead to problems with the jaw joint, which may develop a TMJ disorder from the strain.
Teeth grinding can also lead to headaches, ear aches, and neck pain in the morning given the amount of mouth movement involved. This can also impact your dental implants and the restorations on them, as you are about to read.
About Dental Implants
Dental implants are artificial tooth roots that are surgically implanted into the jawbone and gum tissue. When in place, the dental implants are able to support crowns, bridges, and even full dentures. This allows patients to bite and chew as if they were doing so with their natural teeth.
How Dental Implants Are Affect by Teeth Grinding (Bruxism)
When a person with dental implants suffers from teeth grinding, there are a number significant problems that may occur. This includes:
Damage to the Jawbone Structure and the Implant Itself – As the dental implant is shifted and has to deal with the pressure placed on it, this can lead to small cracks and damage done to the jawbone structure that houses the implant. Over time, this can lead to severe dental health problems. During healing from oral surgery to place the dental implant, teeth grinding can actually lead to implant failure since it will not allow the implant to fully fuse with the bone structure.

Damage to the Implant Restoration – The crown, bridge, or denture that's in place may be slowly worn down, chipped, or cracked as a result of the teeth grinding.
How Teeth Grinding (Bruxism) Can Be Properly Treated
Thankfully there are many different treatments for teeth grinding.
For one, a mouth guard may be used to prevent direct contact between the upper teeth and lower teeth. This reduces potential damage to the implant, whether it's been recently placed or has been in place for many years.
Secondly, stress relief and management strategies can help alleviate anxiety that may be causing or contributing to the case of teeth grinding.
Finally, the act of getting dental implants placed can potentially improve your dental alignment and make teeth grinding less of an issue while you are asleep.
Learn More About Dental Implants and Advanced Dental Care
For more information about dental implants and how getting them placed can change your life for the better, be sure to contact our family dental care center today. Dr. Hellwig and the entire team at the practice look forward to your visit and helping you achieve excellent dental health.
Related to This