How Chewing Can Cause Tooth Sensitivity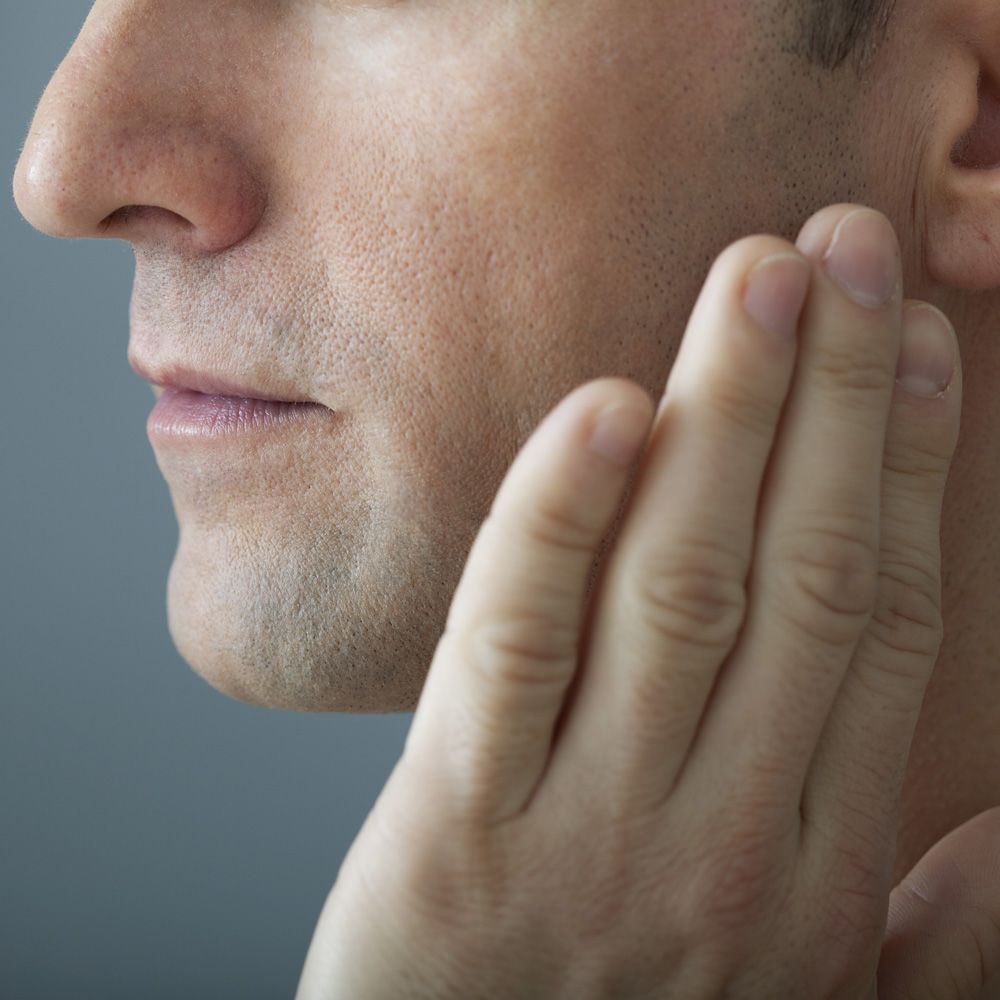 Tooth sensitivity can turn a normal day into a difficult one. Eating certain foods can lead to pain, and you may feel serious discomfort from even soft food items. The team at our San Diego restorative dentistry center has helped numerous patients who experience tooth sensitivity smile without worries.
Right now, let's consider some of the reasons why chewing can trigger tooth sensitivity. To understand why teeth may feel sensitive while you bite and chew, it may first be helpful to discuss the basic anatomy of a tooth.
The Anatomy of a Tooth
There are different layers to a tooth.
The topmost layer of a tooth's structure is the enamel. This is one of the strongest substances in the human body.

Beneath the enamel layer is the dentin layer of a tooth, which is strong but also porous. These pores are known as dentinal tubules.

Inside of the tooth is a chamber filled with dental pulp. The dental pulp is comprised of nerves, blood vessels, and connective tissue important for the initial development of the tooth.
In essence, compromises to the enamel layer that expose the underlying dentin result in tooth sensitivity. This can be to hot or cold temperatures as well as pressure exerted on the teeth.
Tooth Decay
When you suffer from major cavities, it can seriously compromise the structure of a tooth. As a result, biting and chewing can cause serious pain and discomfort.
To reduce pain and discomfort in these issues, the use of dental restorations such as fillings, inlays, onlays, and crowns is ideal.
Fractured Teeth
If a tooth gets chipped or cracked, this can lead to similar issues as tooth decay. The more serious the fracture, the more likely you will experience toothaches and sensitivity.
Like tooth decay, the ideal option for treating tooth fractures is the use of dental restorations such as fillings, inlays, onlays, and crowns.
Problems with Dental Restorations
While dental restorations are supposed to protect teeth from harm and rebuild tooth structure, they can lead to health problems of their own. When restorations no longer fit properly, they can cause pain when you bite down. Decay and damage around a restoration are a common cause for this.
The ideal way to treat these kinds of dental problems is to replace the restorations. This ensures proper fit and fewer issues.
Poor Dental Alignment
If you have teeth that are crooked, there's a chance that they may not be in the right position for problem-free biting and chewing. This is especially true of cases in which the alignment of the upper and lower dental arches are at odds.
Orthodontic treatment is the most efficient way of treating these kinds of problems. The exact nature of the orthodontic procedure or procedures required will vary from patient to patient.
Teeth Grinding (Bruxism)
Teeth grinding refers to the shifting and clenching of the teeth while people are asleep. Over time, this can wear down tooth enamel, cause fractures, and even affect the gumline and the jaw joint.
There are many ways that teeth grinding can be treated. Orthodontic care in combination with mouth guards and and stress management techniques can all help address these problems.
Learn More About Your Dental Care Needs
For more information about tooth sensitivity and how it can be properly treated and dealt with, be sure to contact our advanced dental care team today. Our team looks forward to your visit and discussing these matters with you in greater detail.
Related to This