Why Do Hot and Cold Temperatures Cause Tooth Sensitivity?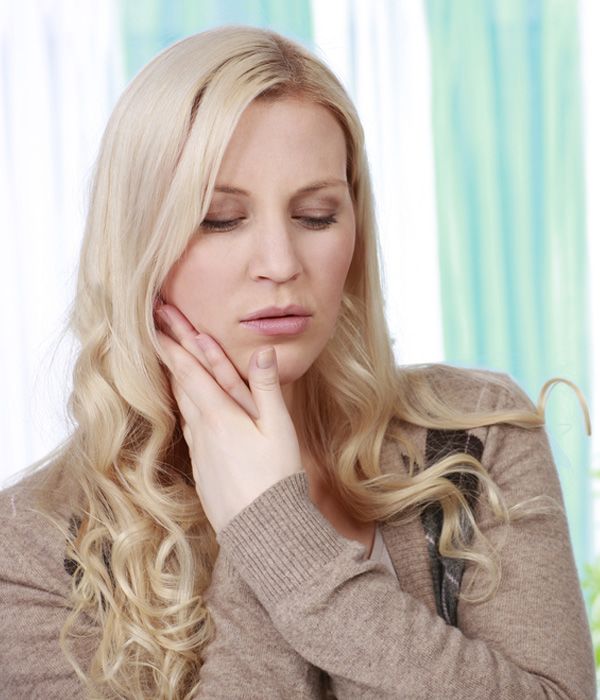 Tooth sensitivity is often the sign of a dental problem. That's why we always take these matters seriously at our San Diego restorative dentistry center. We want to help alleviate dental pain and improve the look of your smile in the process.
In many cases, patients first notice the dental pain when having hot or cold foods or beverages. For a better understanding of how temperature and tooth sensitivity are connected, let's cover the basic anatomy of a tooth.
The Anatomy of a Tooth
Every tooth has three layers:
The Enamel Layer – The topmost layer of a tooth is made of enamel, which is one of the hardest substances in the entire human body.

The Dentin Layer – Beneath the tooth enamel is a substance known as dentin. Dentin is porous, and the holes in the dentin are referred to as dentinal tubules.

The Pulp Chamber – The center of every tooth is a chamber filled with a soft tissue known as dental pulp. This dental pulp is comprised of nerves, blood vessels, and connective tissue.
The Reason for Temperature Sensitivity
Sensitivity to hot and cold temperatures is generally the result of enamel being worn down and dentin being exposed. Since the dentin is porous, it is more sensitive to fluctuations in temperatures, sending those signals to the nerves inside of a tooth.
There are many reasons this temperature sensitivity may occur. Let's look at a few common ones.
Tooth Decay and Fractures
If your teeth are damaged or decayed, more of the underlying layers of the tooth are exposed. This results in sensations of sensitivity and, in serious cases of damage and decay, even dental pain.
The most ideal treatment option for these kinds of dental issues is the use of dental restorations, which rebuild and protect the tooth and its various layers.
Problems with Your Dental Restorations
Sensitivity can sometimes occur when a dental filling, inlay, onlay, or crown does not fit right or becomes damaged. In addition to pain and sensitivity from hot and cold temperatures, it's possible to experience sensitivity when biting and chewing.
The best option for treatment in these cases is to have your restoration fixed and/or replaced.
Gum Recession and Exposed Tooth Roots
Gum recession refers to the loss of gum tissue along the gumline. This leads to the exposure of the tooth roots, which have less enamel than the crown (top portion) of a tooth and are hence more sensitive to hot and cold temperatures.
The ideal option for treating gum recession is gum grafting surgery. This sift tissue augmentation procedure involves rebuilding the gumline with gum grafts.
Side Effects from Teeth Whitening
Teeth whitening procedures often involve the use of bleaching agents. These bleaching agents penetrate the tooth enamel and make the dentinal tubules more sensitive to hot and cold temperatures.
This tooth sensitivity is only temporary. Teeth whitening patients are advised to avoid hot and cold foods and beverages for a day or so after their procedure.
Learn More About Tooth Sensitivity
For more information about treating tooth sensitivity and improving dental wellness, be sure to contact our cosmetic and restorative dentistry center today. Our team looks forward to your visti an discussing all of these matters in greater detail.
Related to This