What Are the Benefits of Tongue Scrapers?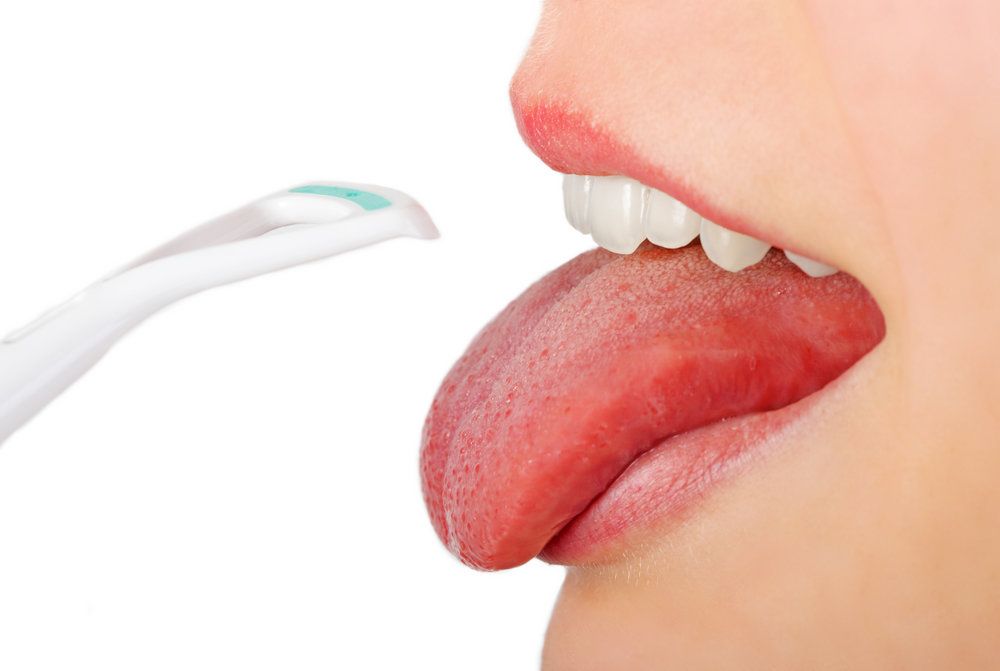 When it comes to good dental health, proper oral hygiene is key. The team at our San Diego restorative dentistry center always stresses the importance of brushing and flossing. Yet there's also tongue scraping to consider.
Since many people are unaware of tongue scraping as a practice, or they may have questions about the potential benefits of it, we'd like to cover some of the basics about tongue scraping right now.
What Is a Tongue Scraper?
A tongue scraper is just what it sounds like: a dental instrument that is used specifically for cleaning your tongue. You may be wondering why people can't just brush their tongues or gargle, but tongue scraping is a highly effective option for cleaning the tongue and improving the freshness of the mouth. The use of a tongue scraper has a few notable benefits.
How Are Tongue Scrapers Used?
It's simple.
The tongue scraper starts at the back of the tongue and is then pulled forward. In the process, the scraper removes food particles, oral bacteria, and dead cells on the tongue. Just repeat this process until the entire surface of the tongue has been cleaned off. Easy as that.
Are Tongue Scrapers a New Dental Care Fad?
No.
While toothbrushes are the norm for oral hygiene today, tongue scrapers have been around for thousands of years. They were a common part of oral hygiene practices in Africa, India, South America, and the Arab world.
Helps Fight Bad Breath
One of the key benefits of tongue scrapers is that they help fight bad breath. By removing food particles and oral bacteria on the tongue, the key components for halitosis are eliminated. Removing dead cells from the tongue is also helpful to prevent unpleasant odors as the cells fester.
More Comfortable Than Brushing Your Tongue
If you've ever brushed your tongue, you probably know just how uncomfortable that can be. Excessive salivation and gagging are not uncommon when you brush your own tongue, which can be a real hassle. Tongue scrapers are designed specifically for cleaning the tongue, meaning fewer issues with gagging when you're keeping your tongue clean.
Gets Your Mouth Extra Clean
The tongue is often neglected when it comes to oral hygiene regimens. Thanks to tongue scraping, you're able to get your mouth extra clean. This means cleaner breath, but it also means reducing your risk of tooth decay and gum disease as well. Cleaner is healthier.
Potentially Improves Your Sense of Taste
Many people who scrape their tongue experience better taste. No, we don't mean their appreciation for music and art improves, but that they are able to better appreciate the depth and nuances of flavors in a way they previously couldn't. If you're a foodie or enjoy good wine and craft beer, a tongue scraper may be just what you need to deepen your love of foods and beverages.
How Often Should I Scrape My Tongue?
Ideally you should scrape your tongue as much as you brush your teeth. That means twice a day is a generally good number to aim for. Tongue scraping after every meal may be the most ideal option for the cleanest mouth possible.
Learn More About Improving Your Oral Hygiene
Are you interested in tongue scrapers and other topics related to good oral hygiene. If so, be sure to contact our dental care center today. We will be more than happy to go over these dental wellness issues with you in depth.
Related to This